Helping To Make Our Town Sparkle!
The best Xmas window display...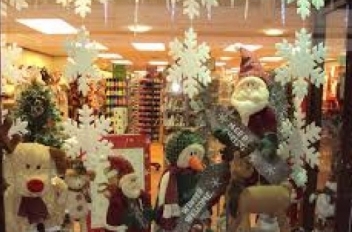 As part of the preparations to make this Christmas the best ever and bring sparkle to our Town, the Orchards is hosting a Retailers Window Display Competition for all the shops in the Shopping Centre.
All the retailers in The Orchards will be vying to win in one of two categories; one winner, plus runner up, from the national brands and one winner, plus runner up, from the independents. Their creativity will be judged by Cllr Jonathan Ash Edwards, MSDC Cabinet Member for Economic Growth at 11.00 am, Wednesday 12th December and prizes awarded to the winners.
As Nicola explains: "I'm so proud of our Town and it would be great to see visitors not just shopping here but coming to see the 'best dressed' Christmas town in the South."
Cllr Ash Edwards adds: "The Orchards is very much the heart of our community and, as shopping habits change, it's important to ensure our town centres are vibrant and have plenty to offer shoppers. This is a great initiative which will showcase our local retailers in the run up to the Christmas period".