Xmas Window Challenge...
Helping to make our Town sparkle!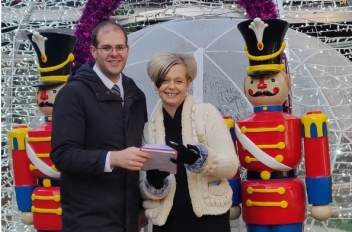 As part of the preparations to make this Christmas the best ever and bring sparkle to our Town, the Orchards hosted a Retailers Window Display Competition for all shops in the Shopping Centre. Cllr Ash Edwards judged our Retailers' Xmas Windows (took a long time!) but chose the following. Winner Independent Retailers: Pruners; Runner up: Collingwood Batchellor; Winner National Retailers: Accessorize; Runner up: O2. Each Winner (from both independent and national) will receive a £100 Hamper and each Runner Up gets a £50 Gift Card from the shop of their choice.