Welcome to Thomas Cook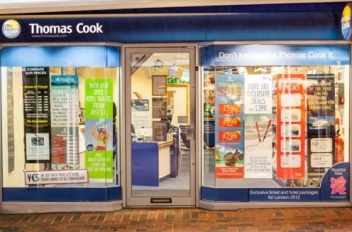 On 9 June 1841 a 32-year old cabinet-maker named Thomas Cook walked from his home in Market Harborough to the nearby town of Leicester to attend a temperance meeting. A former Baptist preacher, Thomas Cook was a religious man who believed that most Victorian social problems were related to alcohol and that the lives of working people would be greatly improved if they drank less and became better educated. As he walked along the road to Leicester, he later recalled, 'the thought suddenly flashed across my mind as to the practicability of employing the great powers of railways and locomotion for the furtherance of this social reform'.
At the meeting, Thomas suggested that a special train be engaged to carry the temperance supporters of Leicester to a meeting in Loughborough about four weeks later. The proposal was received with such enthusiasm that, on the following day, Thomas submitted his idea to the secretary of the Midland Railway Company. A train was subsequently arranged, and on 5 July 1841 about 500 passengers were conveyed in open carriages the enormous distance of 12 miles and back for a shilling. The day was a great success and, as Thomas later recorded, 'thus was struck the keynote of my excursions, and the social idea grew upon me'.