Welcome to Superdrug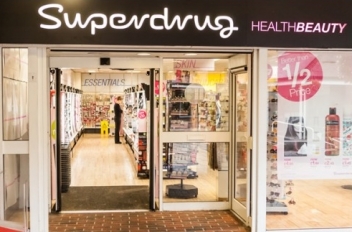 Our purpose is to be the best in everyday accessible beauty and are committed to bringing innovation and the latest styles and trends to every high street in the UK and Southern Ireland at fantastic prices. From Superdrug Own Brand labels such as Solait suncare, Optimum skincare, our Essentials brand and exclusive cosmetics brands such as GOSH, Bloom and Famous together with landing branded launches first on the high street from L'Oreal's limited edition Cheryl hairspray to the latest Maybelline mascara launch our customers can be reassured that we are committed to bringing new and beautiful brands to our customers exclusively and faster than our competition, securing exclusives ahead of any other UK retailer.

Superdrug currently has over 900 stores including stores in the Republic Of Ireland and employs 16,000 colleagues. Every store has a fragrance offer and in July 2010 we announced our intention to launch The Perfume Shop, shop within shop concepts in ten stores. Over 220 stores have pharmacies with pharmacy consulting rooms. We currently have 19 stores with nurse clinics offering health checks. Superdrug is the only high street retailer with its own team of nurses and in January 2010 announced plans to be the first high street retailer to offer HIV testing on the high street.