Easter Fun & Frolics!
Free workshops and Animal School...
On Saturday 24th March we've a FREE workshop for you to make a special Easter gift for your special person! Not only that, but Lindsay's Animal School will be here so you can make friends and learn all about some lovely new friends. Come and join us and have a lot of fun!
WHO WILL YOU FIND IN THE MARKET TODAY? September 22nd. For all market & promotional enquiries, please contact the Centre Management Team at orchards.security@pagodasecurity.co.uk
---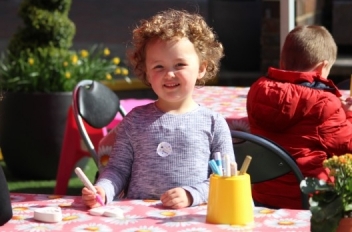 The next twelve months...
September
No events
October
No events
January
No events
February
No events
March
No events
April
No events
May
No events
June
No events
July
No events
August
No events