Beach Week Returns To Town!
Back in The Orchards...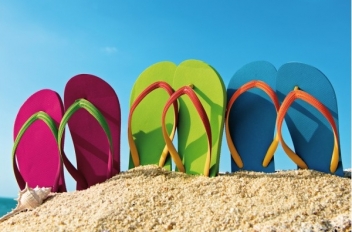 'Beach Week' is back in The Orchards in Haywards Heath from the Thursday 24th August, to make sure you all have some great fun at the end of the holidays; it all begins each day at 10.30 am through until 3.30 pm and it's all free!
On Thursday, Maggie Kelly's Music Bus will be there with music, dancing, puppets, storyboards and singing for the little ones as well as a disco dome, sand-pits, Punch & Judy Shows, Magic Shows, plate spinning and, of course, ice cream galore. And, to make sure your little ones are looked after, there'll be qualified helpers on hand to make sure that you can shop, relax and enjoy the day too.
There's a special treat on Saturday when Lindsay's Animal School will be visiting us and everyone will be able to stroke, feed and cuddle lots of new friends while listening to Lindsay's stories of rescuing and caring for animals.
Nicola Bird, Orchards Manager, can't wait for the fun to start: "It's not just the children who enjoy our annual Beach Week, I do too! It's great to see all the children, and their parents, enjoying the last of the holidays and I'm so looking forward to seeing, and learning more, about Lindsay's wonderful animals. Before the summer finishes and the nights draw in, let's all have some fun!"
More stories