Mother's Day!
Special Workshop for your special Mum...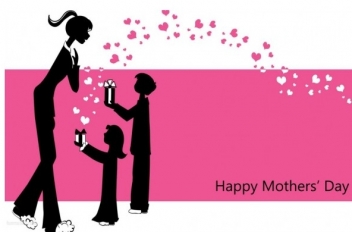 For your very special Mum, The Orchards is holding a very special Day on Saturday 25th March to celebrate Mother's Day. From 10.00 am to 3.30 pm, we're holding a FREE Workshop where you can decorate your own Mug or Trinket Box to show your Mum just how much you care!
The origin of celebrating Mothers and Motherhood goes right back to the ancient Greeks and Romans, who held festivals in honour of the mother goddesses, Rhea and Cybele, but the history of our own Mother's Day dates back to the1600s, when the day was celebrated annually on the fourth Sunday of Lent. After a Church service to honour the Virgin Mary, children brought gifts and flowers to pay tribute to their own mothers. And, on that day, servants and apprentices were given the day off to visit their own Mothers.
Whatever the origins, we all need our Mums, so do come and join us on Saturday 25th and make a beautiful Thank You for your special Mum!
More stories