Thank You!
Amazing support for One GREAT Day...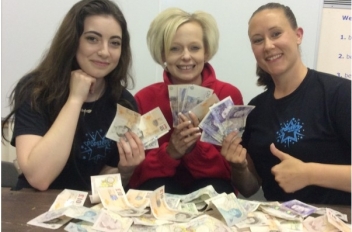 An amazing £801 was raised by the little Popsteps students of Becky Stevens for Great Ormond Street Hospital during the One a Great Day held recently in the Orchards Shopping a Centre.
Becky and her fellow teacher, Jodie, handed over the pile of cash to Orchards Manager, Nicola Bird, who immediately rushed to the nearest bank! A huge thank you to all the children...
More stories