15,000 Ft Sky Dive Is Back On!
Raising funds for St. Catherine's Hospice!
UPDATE:
due to Covid-19 and commitments to the shopping centre, the sky dive will now take place on 11th April 2021. Thank you to everyone that so generously donated to St Catherine's Hospice, our charity of the year.
Nicola, Orchards Manager, and Daren, from Pagoda Security, are beating their fears to raise funds for St. Catherine's Hospice on Sunday 5th July in a 15,000 foot Sky Dive in Salisbury so please do support them!
The Orchards has raised huge amounts each year at its Fun Day for local charities and this year they're supporting St. Catherine's. The main Event is awaiting rescheduling due to the government restrictions amid the Covid-19 outbreak. Please watch this space for more details.
Who's In The Market Thursday 1st October? **Quality Fruits will be trading from 08:00 to 15:00 from Monday through to Saturday until further notice** For all market & promotional enquiries, please contact the Centre Management Team on 01444 410620.
---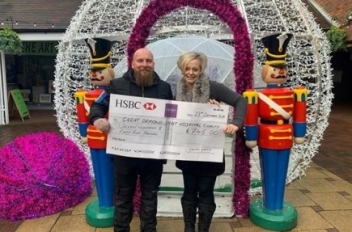 The next six months...
January
No events
February
No events