The Town's Christmas Card Awards!
Primary Schools' wonderful designs...
All the Town's Primary Schools have been hard at work designing Christmas Cards, all of which are on display here in The Orchards!
Today is the day the winners will be announced by our Town Mayor, Cllr Al McPherson and MSDC Leader, Cllr Jonathan Ash Edwards. So be here at 12.30 pm today to cheer all our wonderful children.
There'll be prizes for each of the three age groups PLUS an overall winner - whose design will be the official Orchards Christmas Card in 2020!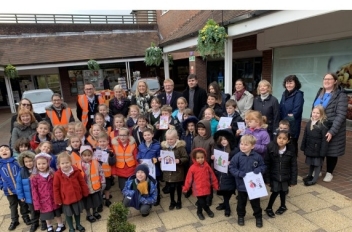 January 2020
No events
February 2020
No events