The Entertainer Recruiting Now!
Join the team and have some fun...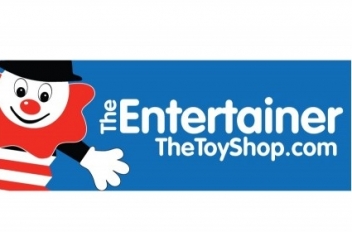 The Entertainer, is looking for a number of Sales Assistants to join our fantastic new toy store that is due to open in April 2016 in The Orchards Shopping Centre.
We have over 120 stores in the UK and we're opening more. Toy retailing is demanding and fast paced but also fun and every day brings new challenges. We are also a family run company that truly cares about our people, our customers and the communities in which we trade. We also encourage you to 'Aim Higher' with great opportunities to develop and progress.
Our number one focus is service and sales. We have plans to grow the business and develop both our high street and online brands. We opened eighteen stores in 2015 with more following in 2016 and we are always trying to improve what we do to help us become The Best-loved Toyshop.
We always make sure that we offer progression to our team members and ensure that our values support everything that we do to achieve our goals. Why not join our success story and see where it takes you? Aim High.
Recruiting NOW! The new store is due to open in April 2016 with vacancies in the following positions:
Team Supervisor:
£8.02 p/hr 30 hour contract ref HAYSUP
Sales Team:
£7.14 p/hr 30 & 20 hour contracts ref HAY30/20
Saturday & Evening Team:
£5.58 p/hr ref HAYSAT
Go to
www.thetoyshop/careers to find out more!
Benefits: (Dependent on position and length of service)
· Monthly, Quarterly and Annual bonus scheme
· 20% Toy discount
· Non-Contributory Pension Scheme
· Internal Retail Training Courses and Optional NVQ
· No Sunday Trading
· Incremental Pay Rewards for Training Achievements
More stories